Project Inspection & Quality Audit Report
In this report, after the Site Inspection visit, the Quality of the workmanship is checked by Quality standards, report will include: ▪ Project Technical Assessment. ▪ Project Quality Evaluation. ▪ Power Plant Component Integrity Analysis. ▪ Energy Generation Performance Analysis. Based on Project Inspection & Quality Audit Analysis, Various Quality improvement suggestions also will be indicated in the Report. This is Project Assessment Report with Quality Checkups and Performance Analysis with Quality Suggestions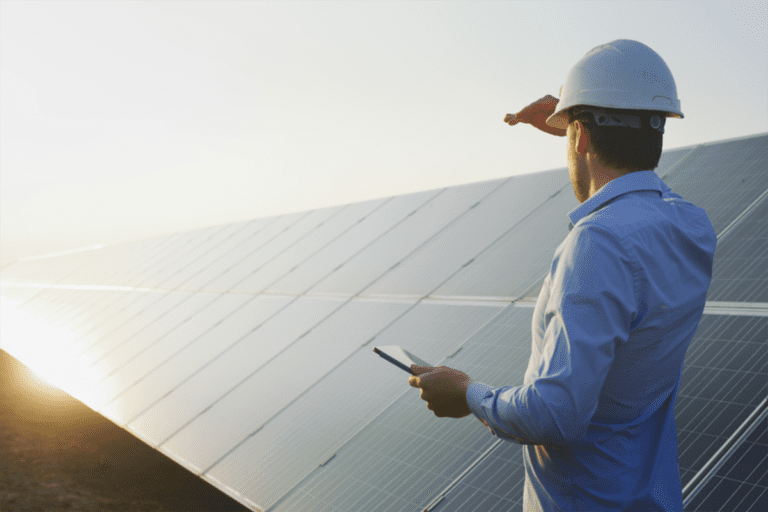 Detailed Technical Report
In this report, our experienced team will prepare a Detailed Project Report with the 'As-built design Documentation'. On-site Measurements were done, technical parameters are checked, which will include: ▪ Detailed Technical Report ▪ I-V Values. ▪ Earth Resistance Values ▪ Electrical Single Line Diagram of Solar Power Plant. ▪ Solar Array Layout. ▪ Stringing and Cable Layout. ▪ Equipment Layout. This Report will be beneficial for the client as well as the installer for O&M of Plant as well as for the keeping the technical data record of the Solar Power Plant. This is Detailed Technical Report with As Built Technical Design Documentation.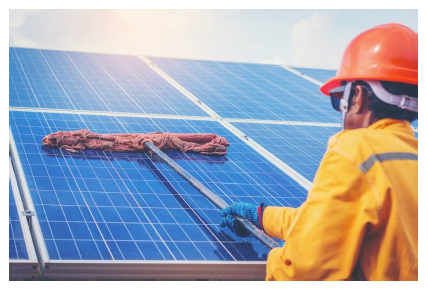 Preventive Maintenance
This is the core maintenance service which comprises regular visual and physical inspection, as well as verification of all the activities in the plant. The maintenance is carried out in regular intervals decided by the Client and Team Solar Doctor and are in the annual maintenance plan which include: ▪ PV Module Cleaning. ▪ Vegetation Clearing. ▪ Monthly Routine Inspection. ▪ Components Integrity Inspection. ▪ Energy Generation Performance Data Evaluation. This is Annual Preventive Maintenance Plans with SPV Module Cleaning and Routine Checkups.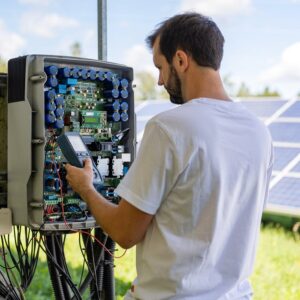 Corrective Maintenance
It corresponds to any activity performed to restore a PV Plant system, equipment, or component to an earlier functioning state. This occurs after fault detection by remote monitoring or during an on-site inspection. These activities include: ▪ Fault Diagnosis: to identify the cause of the fault and locate it. ▪ Temporary repair: to restore the required function of a faulty item for a limited time, until a permanent repair is carried out. ▪ Permanent repair: to resolve the fault permanently. This is On-site Fault Identification and Resolution, Equipment Repairs and Service.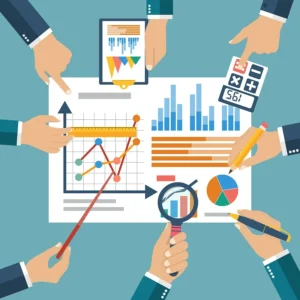 Solar Consultancy
It corresponds to complete solutions for Solar PV Plant right from site visits, Designs to Installation and Commissioning. These activities include: ▪ Site Feasibility Reports. ▪ Preliminary Design of Solar PV Plant. ▪ Estimation of BOM. ▪ Shadow Analysis. ▪ Quality Control. ▪ Procurement. This is Complete Solar Power Plant Consultancy Service.